The Purchase module in Oojeema is used to record your trade items.
Select a Vendor #
1. Begin by selecting Purchase from the sidebar.
2. Click on the add icon to show the Purchase transaction form.
3. Select a Vendor from the drop down field.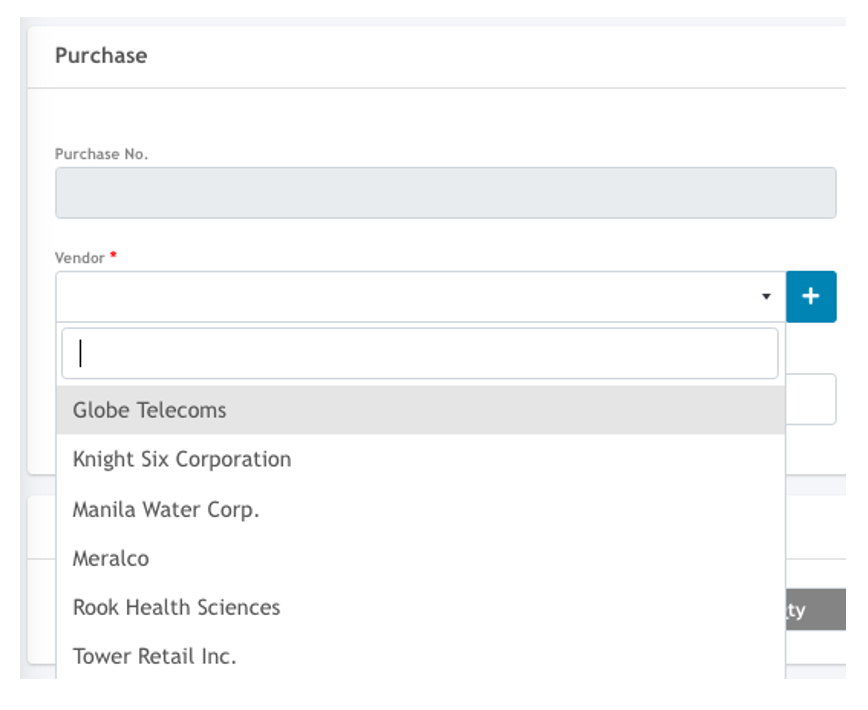 Add a Purchase Item #
4. Add an item to the invoice.
5. Select an item from your item choices, quantity, price, and tax details
Withholding Tax #
If you're a withholding agent, select the rate you are withholding and make sure that the appropriate ATC is selected.

Summary #
You may review the summary of your transactions and also check the account entries of your transactions in the Accounts Payable section.