Oojeema by default comes with two user groups when you setup your account. A System Admin group and an Accountant Group.
Oojeema requires at least one System Admin account to make sure you are not locked out of your account at any time.
To setup user groups, follow these steps:
Go to Settings
Select User Group
Click on the "+" button to add a user group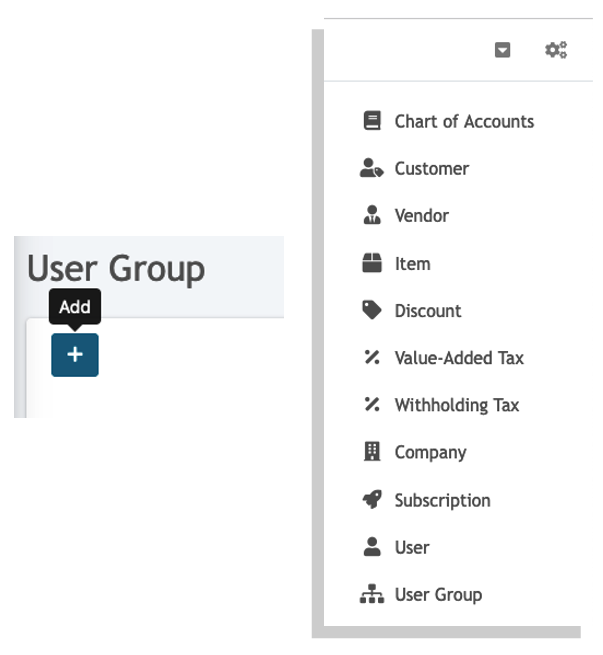 Enter the group name and description.
Select the options you want the group to have access to.