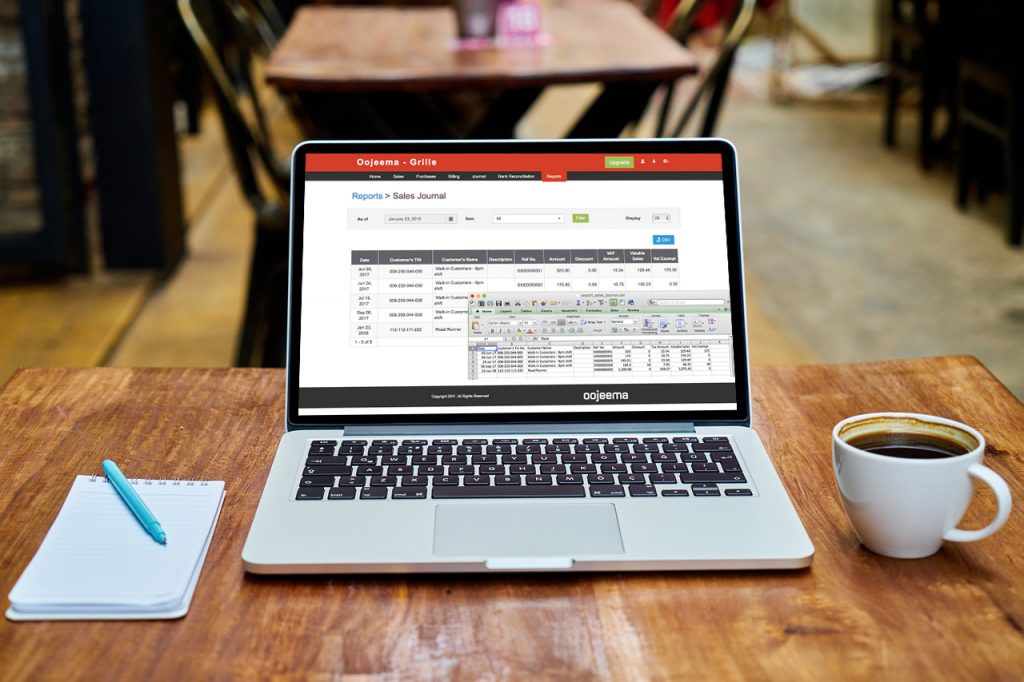 Editor's note: This article was first published in June 2017 but has been revamped to stay up-to-date.
You look with dread at your accounting books and forms that you have to fill. Various clients with different information that needs to be entered and computed. Can this day get any worse?
You're in luck!
Fortunately, in this day and age of computers and high-speed internet, there is computer software that can efficiently perform accounting functions at a push of a button.
There are a number of online accounting software out there that you can check out and see which fits your needs.
They make processes more efficient. May it be calculating revenue, computing the payroll, or improving cash flow, software is indeed a great investment for any company that wants to get ahead in this fast-paced world.
ONLINE ACCOUNTING SOFTWARE BENEFITS
EFFICIENCY
A case study published on Hubdoc talks about a client's experience in trying cloud bookkeeping for the first time. In that study, she mentioned how, for ten years, she and her staff would manually do most of the bookkeeping. It was only in 2015 when this client realized that cloud-based software like Oojeema can save her from most of the manual labor; hence saving her a lot of time in return.
SECURITY
You hear it on the news–about hacking and cyber-attacks. And you have every right to be cautious.
Security is absolutely a top priority for software companies, and you can be assured that your sensitive data is well-protected online. Anywhere on the globe, you can access your clients' banking information and check on their status with ease and confidence.
Instead of having your accounting books and ledgers lying about on your desk in danger of prying eyes and itchy hands, having the online security of accounting software is definitely a safer bet.
ACCURACY
Have you experienced making some computations and when you looked at the result, it was nowhere close to what you had in mind?
That's happened to me a lot. And it's very common.
Manual computations are prone to error especially if you start feeling tired and your eyes start getting a little weary.
This is not what you want when making your accounting computations. You have to be accurate every time, all the time because accuracy can spell success or failure.
According to esteemed analyst Joel Curry of Experian QAS UK, accurate data propels profitability, efficiency, and expansion while inaccurate data can possibly lead to significant losses and other failures.
Accuracy is one of the awesome online accounting software benefits. It prevents you from making costly mistakes. Your business computations are sure to be accurate with no room for errors.
Each transaction only needs to be inputted once as compared to manual labor where two or three entries need to be made to produce a result.
With errors becoming very minimal to none, you can rely on the accuracy of online accounting software.
USER-FRIENDLINESS
Computer applications you see today are for the most part easy to use and engaging. In fact, the user interface design is so important that software designers give special care and attention to 93% of its components. Online accounting software is the same way.
Accounting software is very easy to learn, and you can easily enter your data and get your results with the push of a button.
Your bank statements, invoices, and payroll numbers will be calculated and neatly placed into correct categories. The interface options are designed in a way that's easy to understand.
Being user-friendly means that you will save time in crunching the numbers and that you can rest easy.
AGAIN, WHY ONLINE ACCOUNTING SOFTWARE?
All these online accounting software benefits will definitely save you time and money. If you haven't computerized your accounting business yet, you should really take this into serious consideration.
Online accounting software can drive your business forward and gain more profits. When clients see your efficiency, they will tell others about it and refer them to you.
If you haven't done it yet, it's time to take the next step!
Oojeema is the country's first online accounting software designed specifically for Philippine businesses.